Migrant workers gathered at Bandra station was given communal angle by mainstream media channels.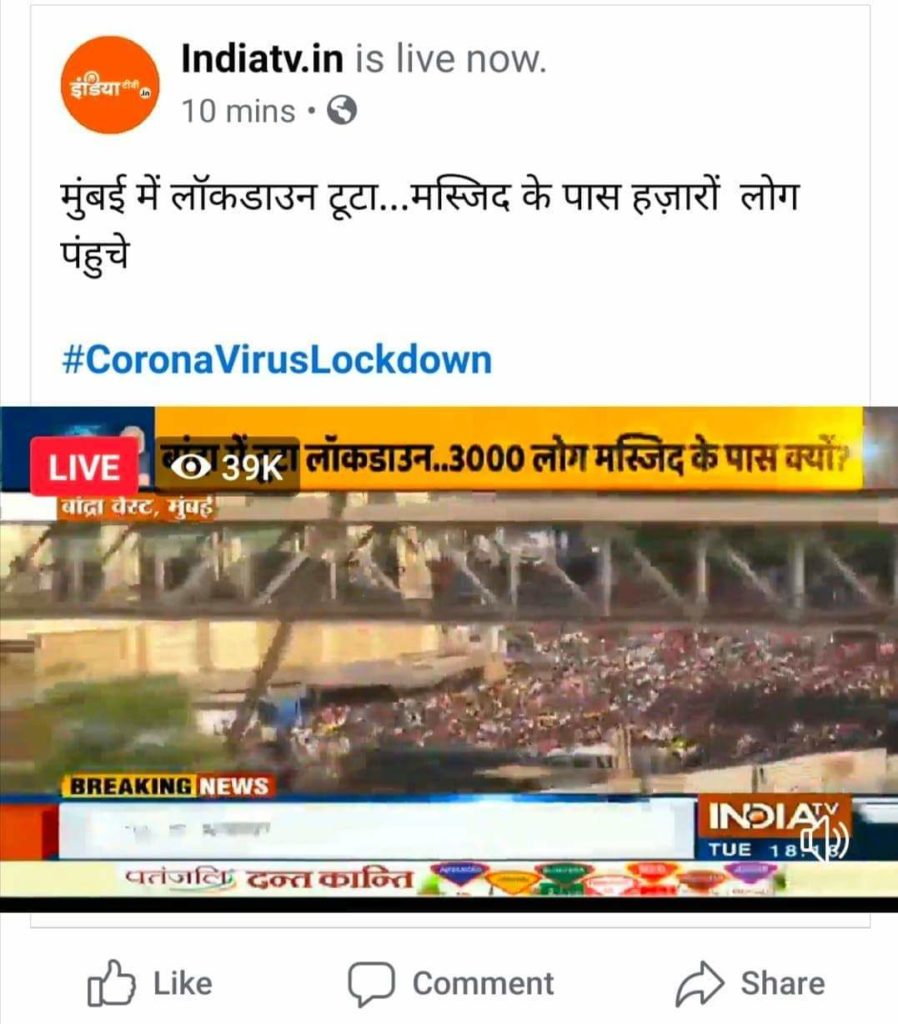 ABP Majha had reported that railways are likely to resume service for stuck migrant workers to get back to their villages. It is believed to be one of the reasons why so many gathered at Bandra.
It has been reported today, that there has been more than 3000 labourers gathered in Bandra Railway Station, Mumbai.

Continuing the recent trend of various media houses colouring each incident communally, this incident has also followed the same suit of blaming muslims.

A similar gathering in surat has been completely ignored by media and adds to voices that blame these media houses of having a bias towards muslim community.
गोंधळ निर्माण करणारी @abpmajhatv ची ही बातमी. अशी अर्धसत्य सांगणारी आणखी किती चॅनल्स आहेत? pic.twitter.com/WQnK8xDEGJ— nikhil wagle (@waglenikhil) April 14, 2020